Select the right focus domain for your keyword clusters and get the insights you need.
The Focus Domain is based on the Brands that you have set up in your project.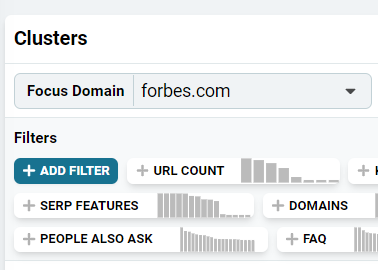 So, if you have created several owned or competitor brands in your Workspace, you will be able to select them here.
Most of the time, you will want to choose your own domain. This will let you see the average result rank in each cluster.
There are also a number of Focus metrics shown with each cluster so you can see the metrics that are specific to the selected focus domain. (If a domain doesn't rank at all, this box will be blank.)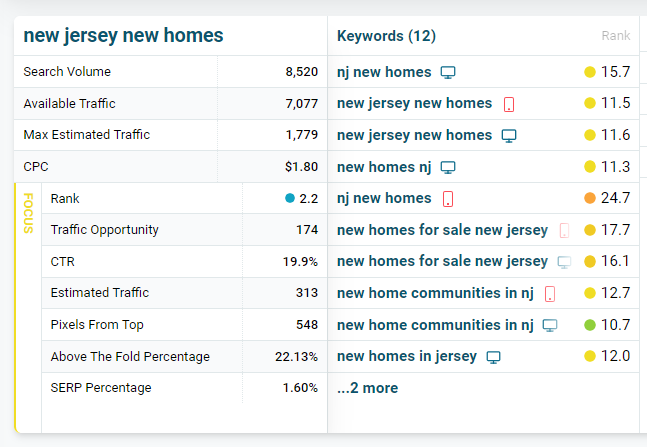 This could be a critical element in how you choose the clusters on which you want to focus your efforts.
Check out the complete overview of keyword clustering to learn more.