Understanding Item Rank
Item Rank is the rank we give each clickable item within a pack, within a specific SERP feature. Some examples are:
Local SEO: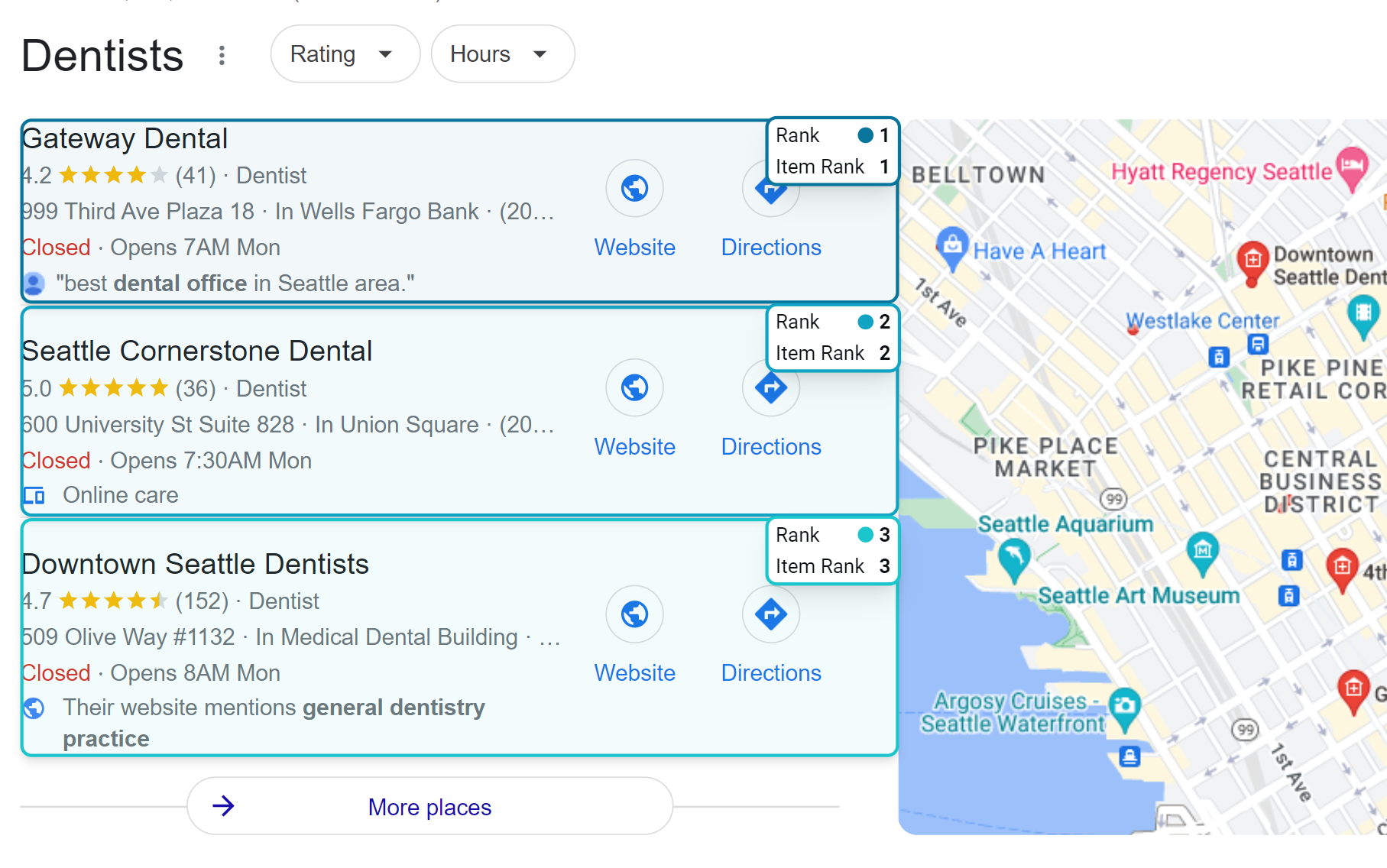 Refined Search: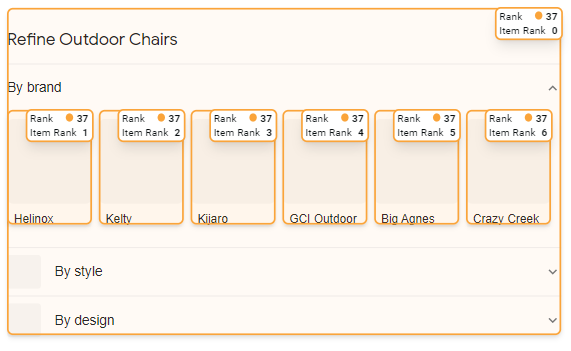 PAA box: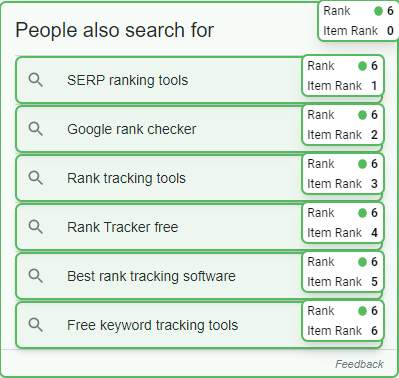 Popular Products: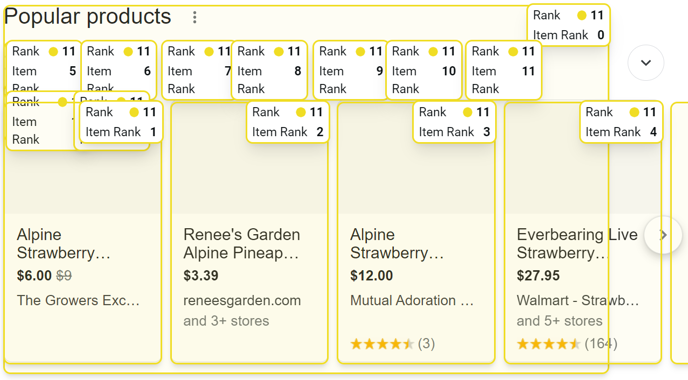 Related Searches:



Sitelinks: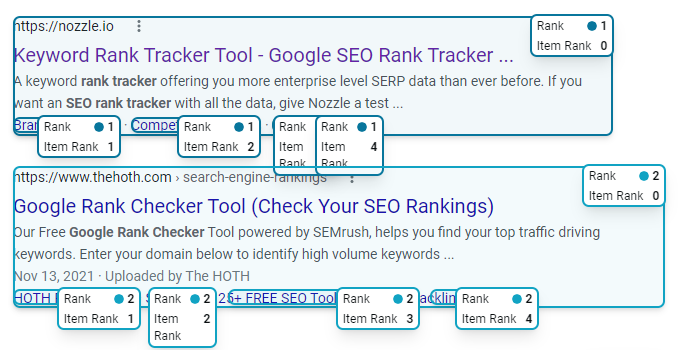 When you're in the Keyword dashboard, and you're seeing a list of your keywords, the grey dot in the Rank column indicates Item Rank. In the image below you can see that 'ultimate keyword tracking' ranks 1 but has an item rank of 2.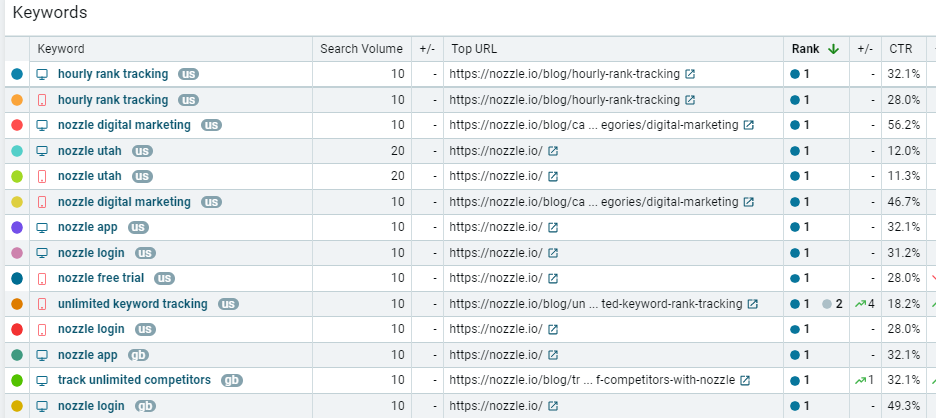 Next let's drill down to the Single Keyword dashboard by clicking on the keyword to get a visual of what it looks like in the SERP.
To overlay the item rank metric in Nozzle Vision click on the the grey Columns + tab and change the metric to Item Rank, since it is not in the default settings. You can close the Pixels From Top and Paid Adjusted Rank filters.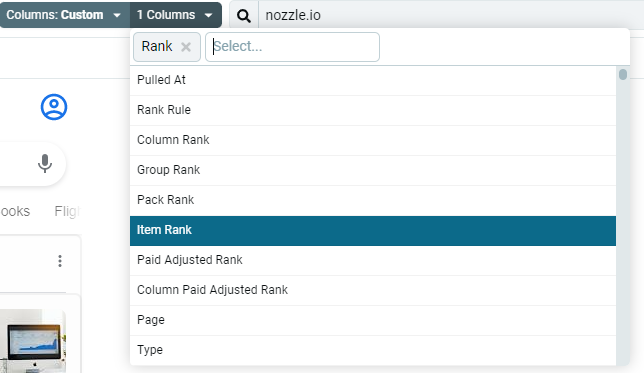 You can then enter your site's URL on either search tabs and it will filter the table to see where your rank is.

As you can see Nozzle's top rank is 1 and item rank is 2 just like we saw on the previous page's keyword table. This means that Nozzle is in the first ranking, but because the first ranking is a pack (in this case 'Interesting Finds'), it's item rank shows how it ranks in that pack, as shown below.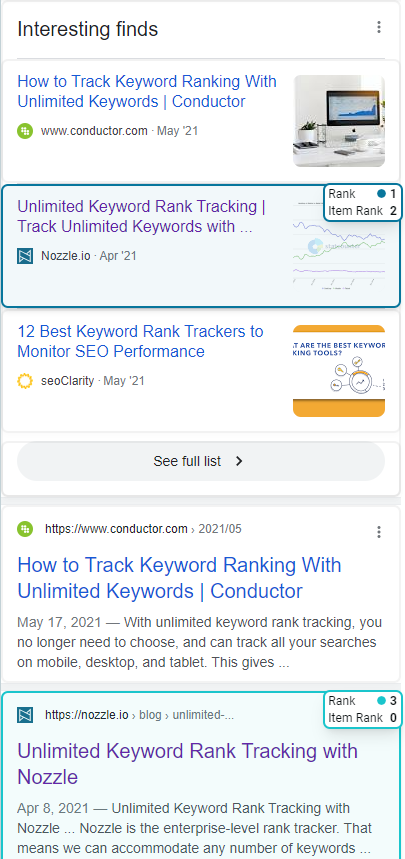 Now get out there and use Item Rank to get more in-depth analysis of your ranking position and to add some spice to your reporting.