Follow these simple steps to-check out and to manage your subscription, including opting into overages.
Your Subscription Details
On the Billing page, you will see three options for managing your subscription.
The "Overview" tab shows a history of your total keyword usage by project.
The "Invoices" tab will have a record of all your invoices.
The "Billing Details" tab is where you can add or update your billing information.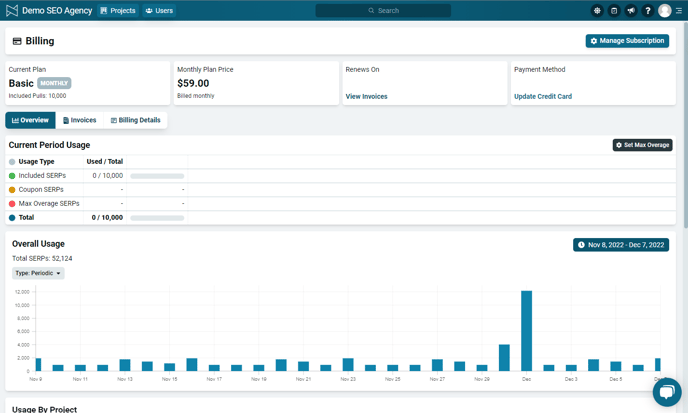 How to Manage Your Subscription
Click the "Manage Subscription" button.
1. Choose Your Plan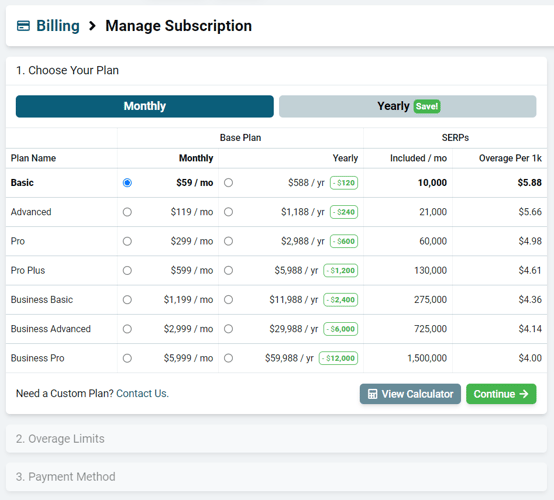 Choose to either pay monthly or yearly and then select the plan that will meet your needs.
If you're unsure how many SERPs you need each month, click the "View Calculator" button to explore your options and get a recommendation for a plan that will meet your needs need based on the number of keywords, locations, and devices.
Click Continue.
2. Set Max Overages
You can opt in to pay for overages and get more SERPs each month without having to increase your subscription to a higher level.

Select to get overages by either the number of SERPS or a specific spending limit.
You can calculate what you'll receive and the cost by adding an amount in either field.
If you don't want to allow any overages, leave the fields at 0.
Click Continue.
3. Payment Method
Click "Add Card" and enter your card information, or "Update Card" if you are changing your payment method.

Click Continue.
4. Billing Information
Enter or update your billing details.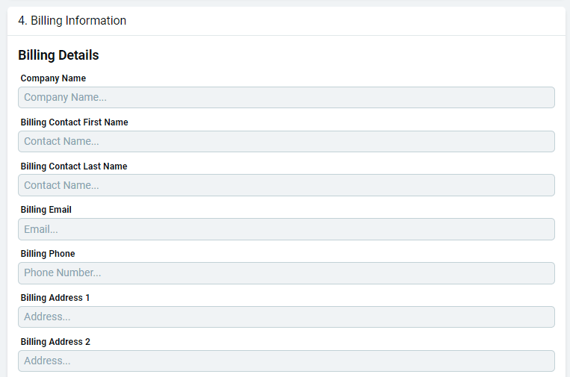 5. Review and Confirm
Review that your information and selections are correct.
Confirm and get ready to blast off with data!