Use the Competitive Share of Voice dashboard to analyze ranking data for your competitors.
By default, this dashboard displays ranking data for all brands (or domains, etc.) that have positions in the top 100 for your keywords. This is very useful for discovering new competitors. Using the Rollup dropdowns, you can select specific brands or domains of your competitors, and even your own, to compare.
As usual, filter by date range, segment, or keyword group as needed.

Below, you'll find the history chart and metric tabs with data for your competitors over time based on the filters you've applied. See the same data in table form further down.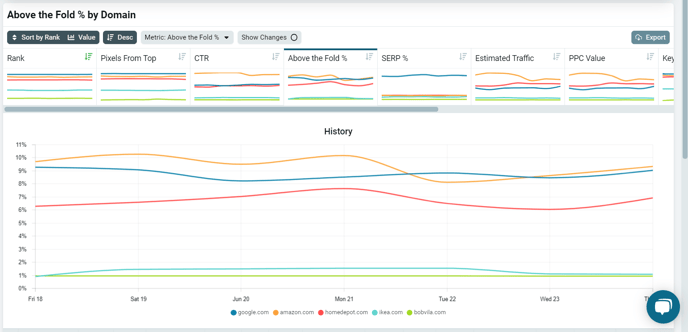 The Keywords tab in conjunction with the Segment dropdown is especially useful on the Competitive Share of Voice dashboard for discovering which of your competitors are dominating in certain segments of the SERP.
In the example below, you can see the Has Image segment applied, along with the number of keywords that have results with images for various competing domains.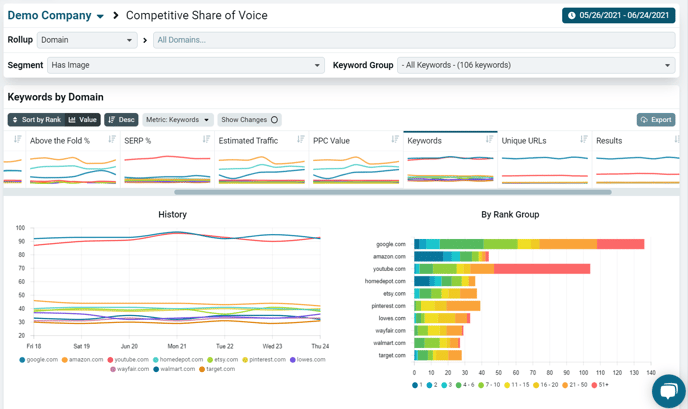 This kind of analysis can be used to discover:
For more information about Nozzle dashboards, click here.