Based on the specified date range, Nozzle will use the first date selected and compare that with the most recent date in the range, so this delta will be reflected in the change column.
In the rank change example below, the change column show the difference in rank between November 1st, 2020 and November 30th, 2020.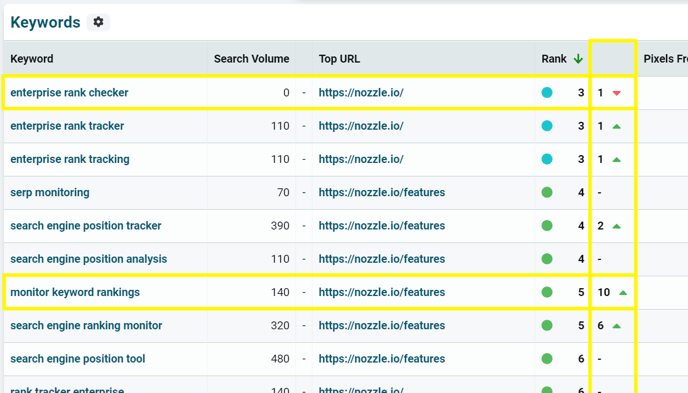 This is also reflected in the charts for each keyword.
Enterprise Rank Checker fell by 1:

Monitor Keyword Rankings rose by 10:

For more detailed change data over time use the Show Changes button above any chart to see the data graphed by metric change rather than metric value.