Sometimes you need more SERPs than your current plan allows. This is how you get them.
Nozzle offers a variety of different pricing plans, and each one provides a different number of SERPs each month and specifies the overage pricing at that level.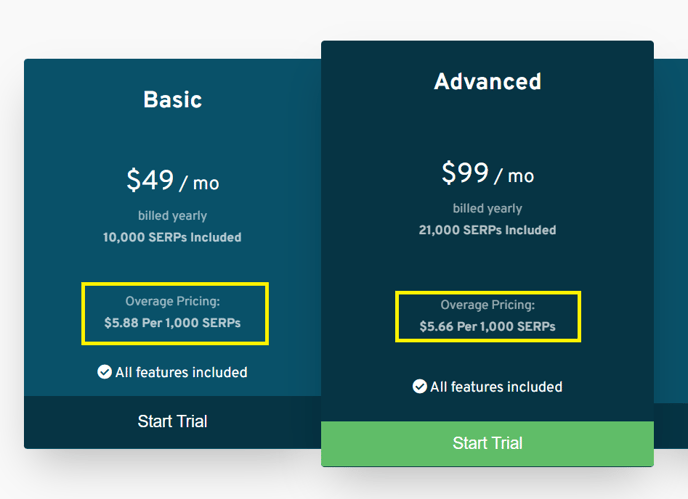 If you exceed your plan's monthly limit, overages will be accrued, and you will be charged for them in arrears.
Why Use Overages?
When you set your overage limits effectively, it can be a great way to get the extra SERPs you need in a month without upgrading to a higher-level plan.
Each plan has different overage pricing, and you can use these prices to your advantage.
The Basic Plan, for example, starts at $49 and covers up to 10k SERPs each month. But say you actually need around 14k pulls each month.
In this case, you can sign up for the Basic Plan, and use the overage pricing – which is $5.88 per 1,000 SERPs – to pay an extra $24 a month. This will bring you to $73 for the month, which is still lower than switching up to the $99 Advanced plan.
How to Set Overage Limits
There are a couple places within Nozzle where you can set your overage limits.
The first is on the Billing Page. On the Current Period Usage chart, you'll see a button that will allow you to set your max overage.

This will pop up a window in which you can choose to set your limit by the number of SERPs or by a certain amount of money.

The second way is to click the Manage Subscription button at the top of the Billing page.

This will take you to a page where you can control everything about your subscription, including the plan type, monthly or yearly payments, and, of course, your overage limits.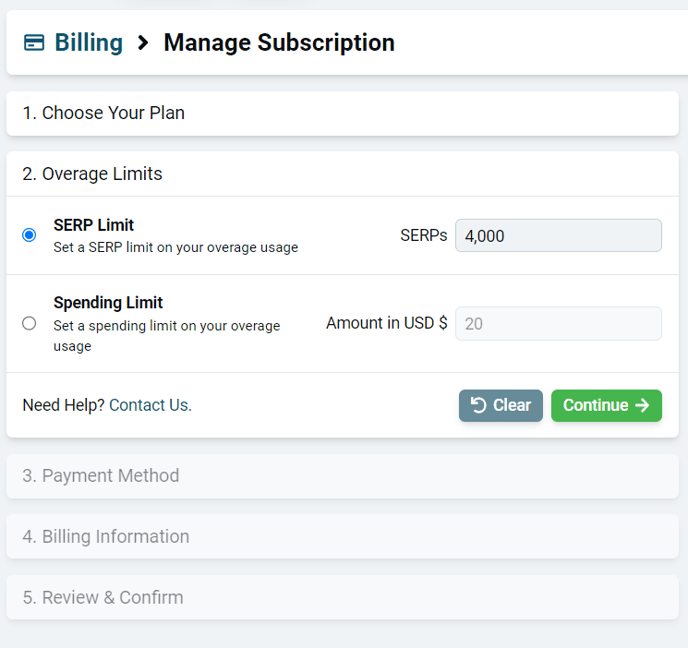 Simply enter your preferences and continue through next few steps to complete the process and you can start using overages to make sure you're getting the data you need while staying firmly within your budget.