You can track by entire countries or single neighborhoods. It's up to you.
You can track results from some very specific locations in Nozzle. The default is set to "Google - United States - English - Country - United States," but you have a great many other options.
The more specific options, though, will vary depending on which countries you want to track.
If you know the location you want to track, you can uses the Locales section of the Keyword Manager page to quickly type it in and select all your target locations.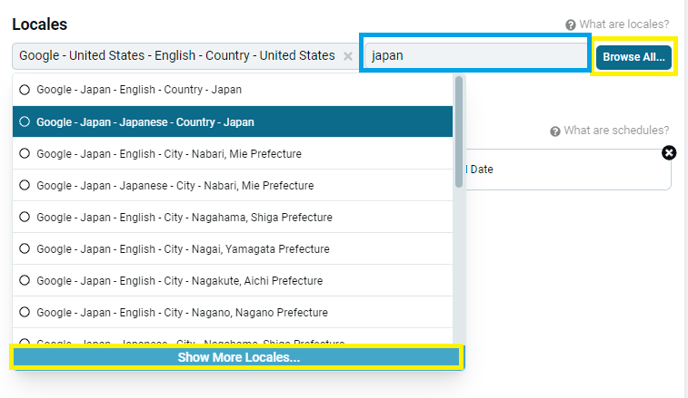 If you would like to browse through all the possible locations to see how specific you can get, start by clicking on Show More Locales in the dropdown menu, or click the Browse All button.
This will bring up the Edit Locales modal where you can filter through your options and zero in on your target locations.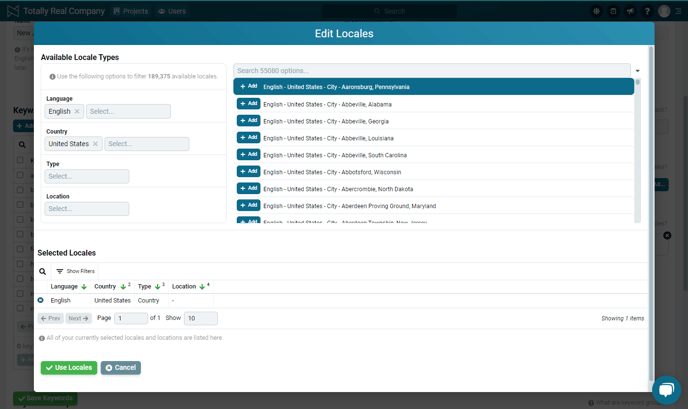 Here you can filter by country, state, county, city, borough, neighborhood, and more.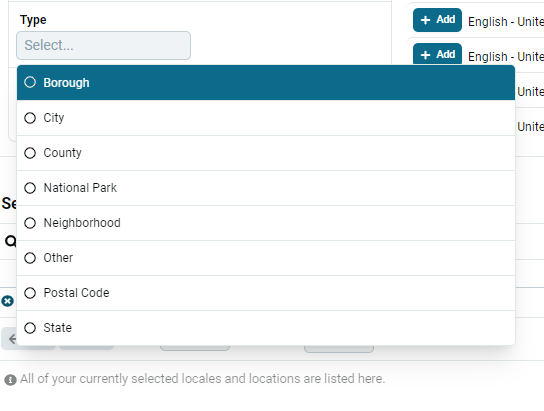 Select one or more locations to start gathering localized data on your projects.