On your keyword source page, use the Schedule dropdown
You can set the tracking schedule for your keywords on your keyword source page:
From your Projects Overview (which you can always reach by clicking the Projects button in the top navigation bar), click the Settings Cog near the project name or the Manage Keywords for that project, then select your desired keyword source.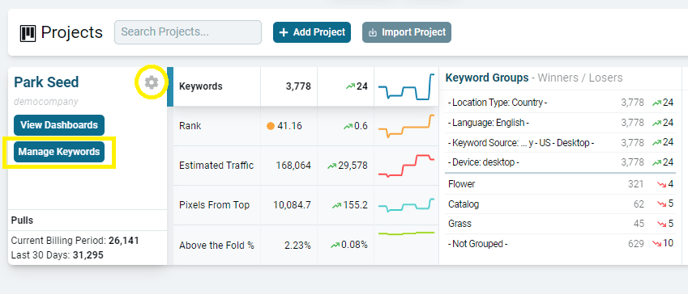 On your keyword source page, scroll down a little until you see the Schedules section in the right column (below Devices and Locales).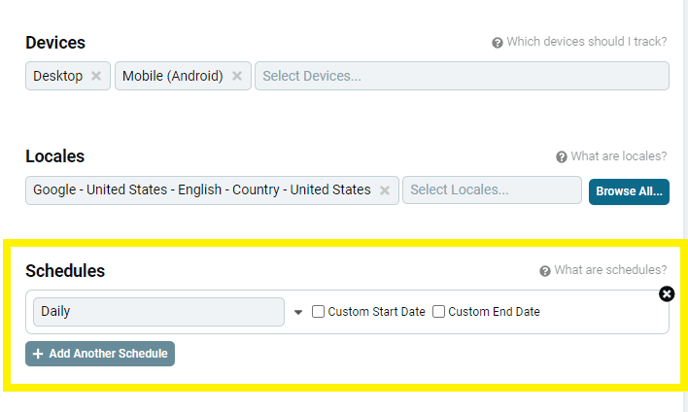 Use the
Schedules
dropdown to select your desired schedule, i.e., choose how often you want your keywords monitored: hourly, daily, weekly, monthly, quarterly, etc.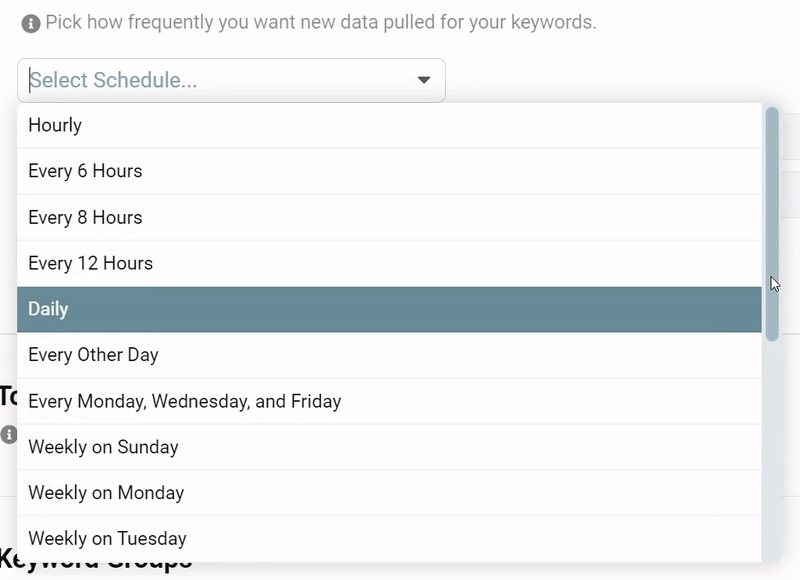 If you want to add a custom start or end date, check the appropriate option and select the desired date.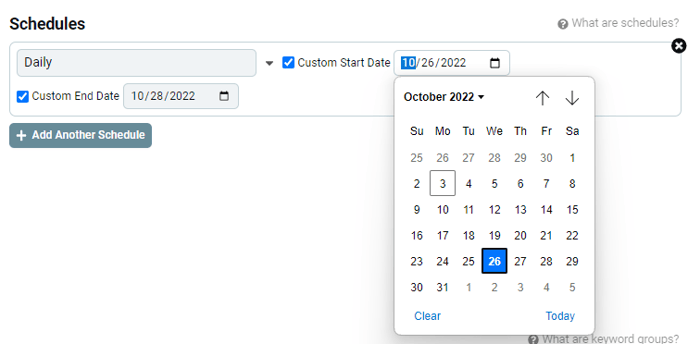 Click the green Save Keywords button.
Now your keywords are being monitored on the tracking schedule you set.