On your keyword source page, use the Schedule dropdown
You can set the tracking schedule for your keywords on your keyword source page: just click the Projects tab in the top navigation bar and click the Settings Cog or the Manage Keywords button near your project name, then select your desired keyword source.
On your keyword source page, scroll down a little until you see the Schedules section in the right column (below Devices and Locales).
Use the Schedules dropdown to select your desired schedule — how often you want your keywords monitored: hourly, daily, weekly, monthly, quarterly, etc.
Click the green Save Keywords button. Now your keywords are being monitored on the tracking schedule you set.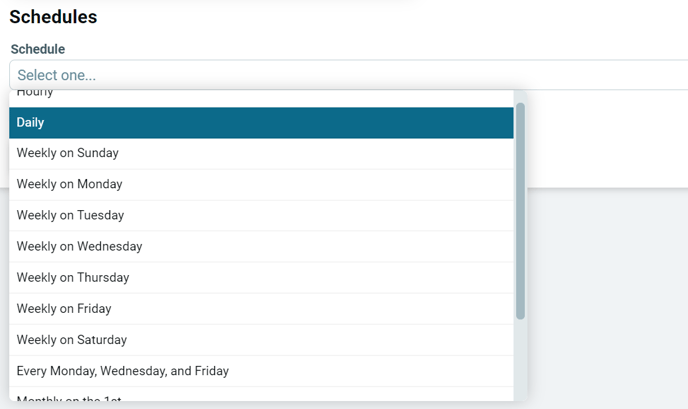 If you want a custom tracking schedule, talk to a Nozzle representative using the chat bubble in the bottom right corner of any Nozzle workspace or web page.