Segments are filters that allow you to switch between different types or "segments" of SERP data with ease. Nozzle has 84 built-in segments.
To add custom segments, first go to the Keyword Manager: just click the Projects tab in the top navigation bar, then click the Settings Cog or Manage Keywords button near your project's name.
Next, select the Segments tab and click the green Add Segment button.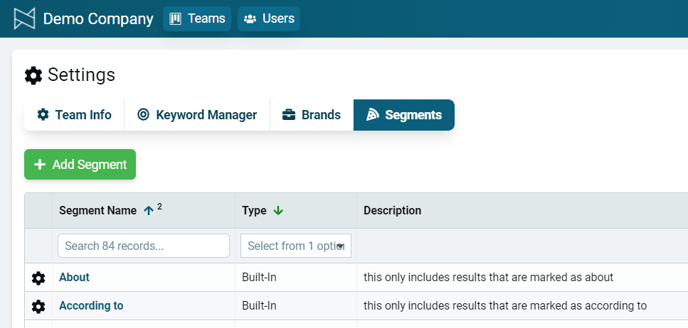 Then, name and describe your segment, and add your desired condition(s) to filter by.
After clicking the Add Condition button, begin typing to find your desired condition more quickly.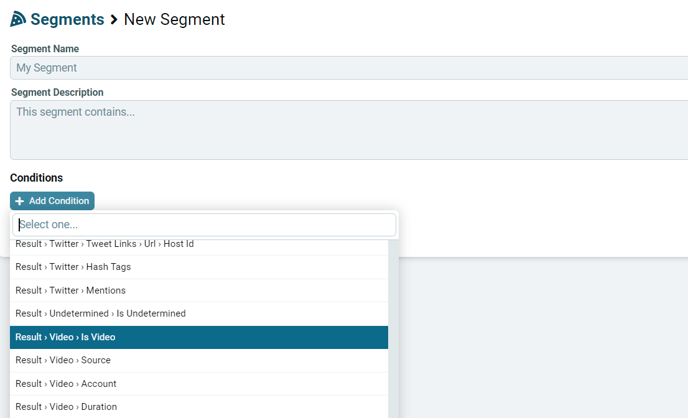 You can further manipulate your conditions using all the available buttons.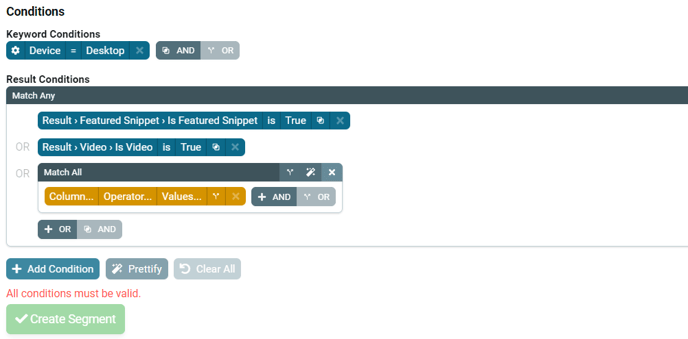 ⚠️ Don't forget to click the green Create Segment button when you're done!
You can use your segments to filter your ranking data using the Segments dropdown in any dashboard.